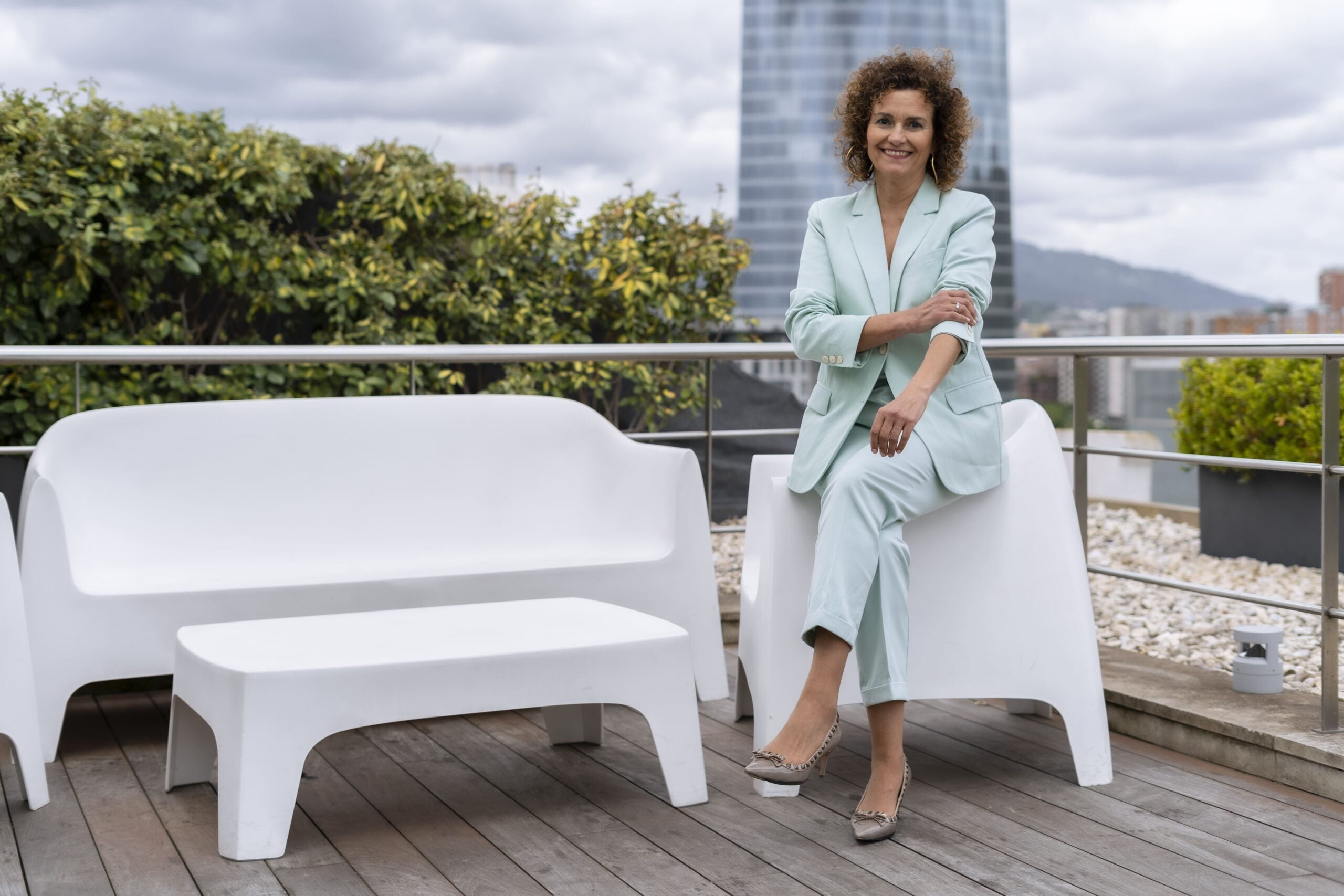 Preventing and repairing skin side effects of people in cancer treatment
María D'uol Oncology is the first line of cosmetics in Europe adressed to people on cancer treatment. A Basque pioneer business project for the well-being of people on cancer treatment. This line is designed to relieve the skin side effects of chemotherapy or radiation therapy.
This is the beginning of the interview to María Unceta- Barrenechea Olazar, on the occasion of the World Melanoma Day, today, 23rd May.
María Unceta-Barrenechea Olazar and Ainhoa Agirregoikoa.
María tells in this beautiful interview that María D'uol was born more than 30 years ago to take care of people's skin through innovation, scientific rigor, creativity, commitment and much love.
María D'uol has been her great life project, but María D'uol Oncology has gone much further. It was the first cosmetic line designed and formulated to prevent, relieve and repair the side effects of cancer treatment on the skin. The main goal has been to create the safest formula, with the utmost rigour, to get the best products to take care of people's skin at the most sensitive time of their life.
At the same time, thanks to the healthcare staff, they know that there are many differences between the side effects of chemotherapy, radiotherapy or after a surgery. That is why, they need to adjust them to the person's treatment and look for the accurate active ingredients to take care of their skin, preventing and minimizing the side effects so the patients could finish the treatment with healthy skin.
She emphasizes that it is also important to try to protect ourselves from sunlight, to hydrate ourselves correctly and to have good eating habits. To exercise regularly, to oxygenate body cells, to oxygenate blood; as well as, to feel joy, gratitude and forgiveness, it will also help us to live a happier life.
She finishes the interview with a gratitude message:
"Thank you so much for letting me spread the word. Let all people know that we can take care of their skin. Our priority is them and we are delighted to accompany them in this important moment of their life."
You can see the complete interview HERE.