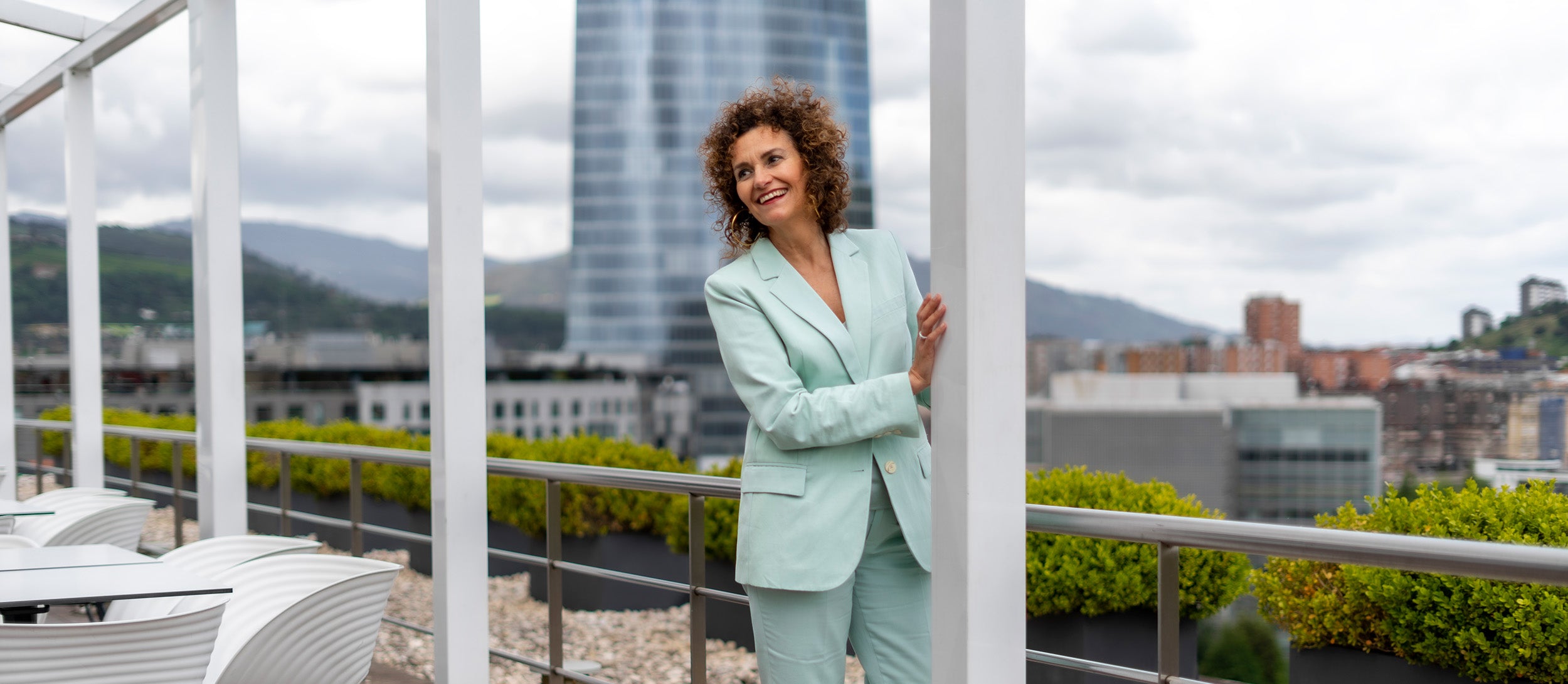 María Unceta-Barrenechea Olazar
A lifetime dedicated to the skincare cosmetic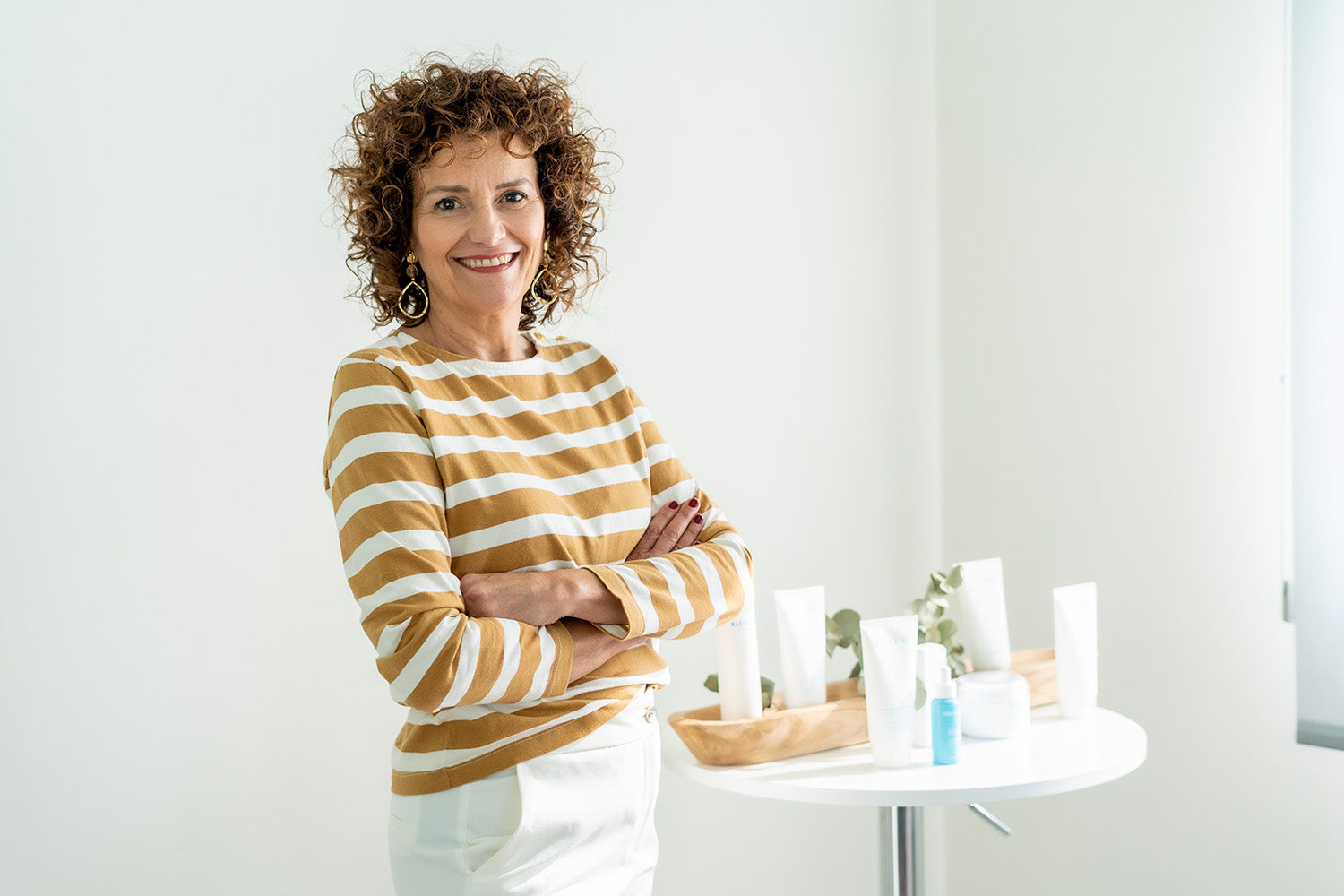 I am a happy woman and mother of two wonderful sons. I am a businesswoman and an eternal apprentice; I was graduated with a degree in Pharmacy. I love to study and to keep learning every day.
I feel very grateful for this life, I could make my
own decisions in freedom, and therefore, I live my way, studying cosmetic formulas, which is one of my greatest passions.
I like to be the main character of my life and not
just a simple viewer, and that is sometimes quite hard, since I am a very sensitive person.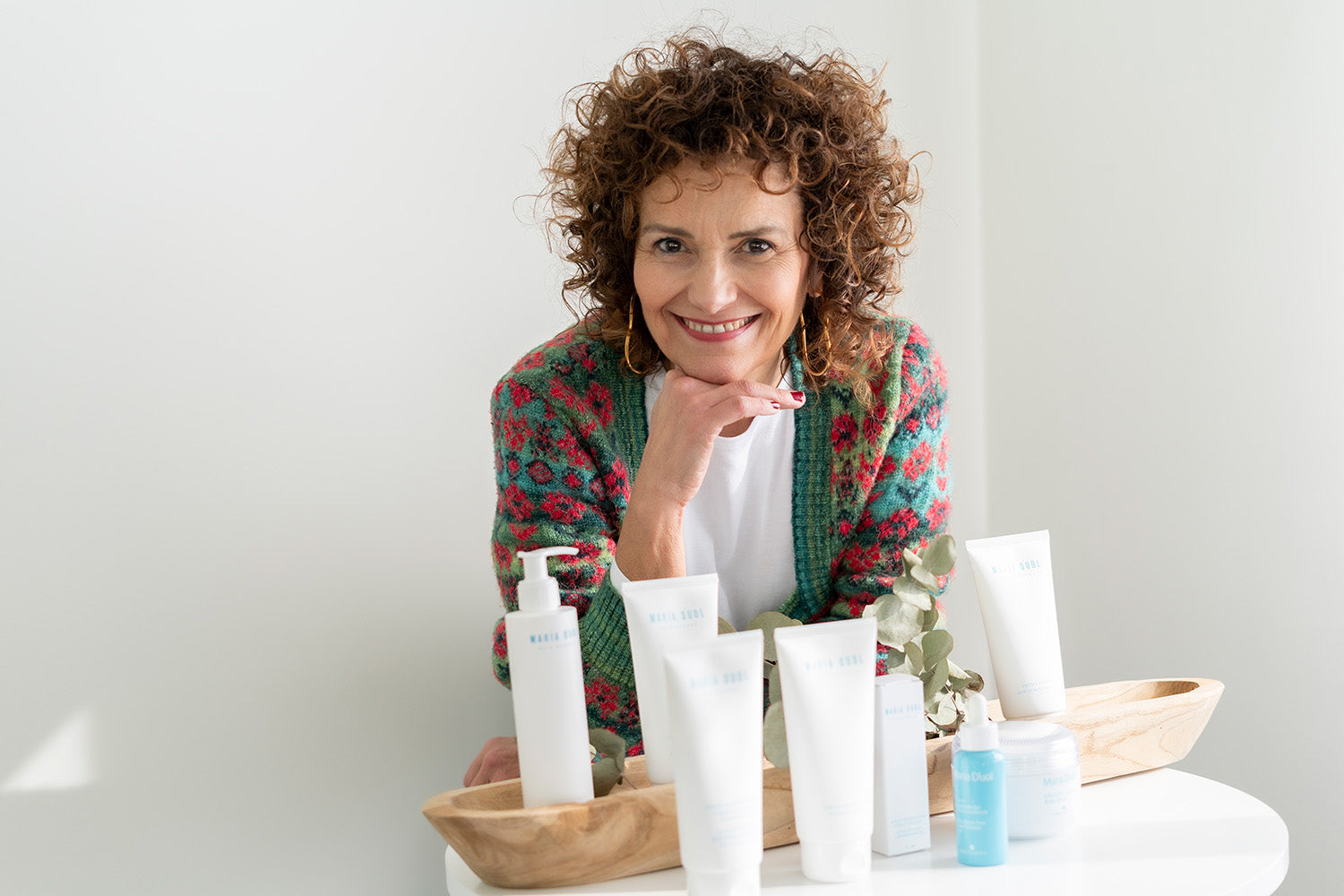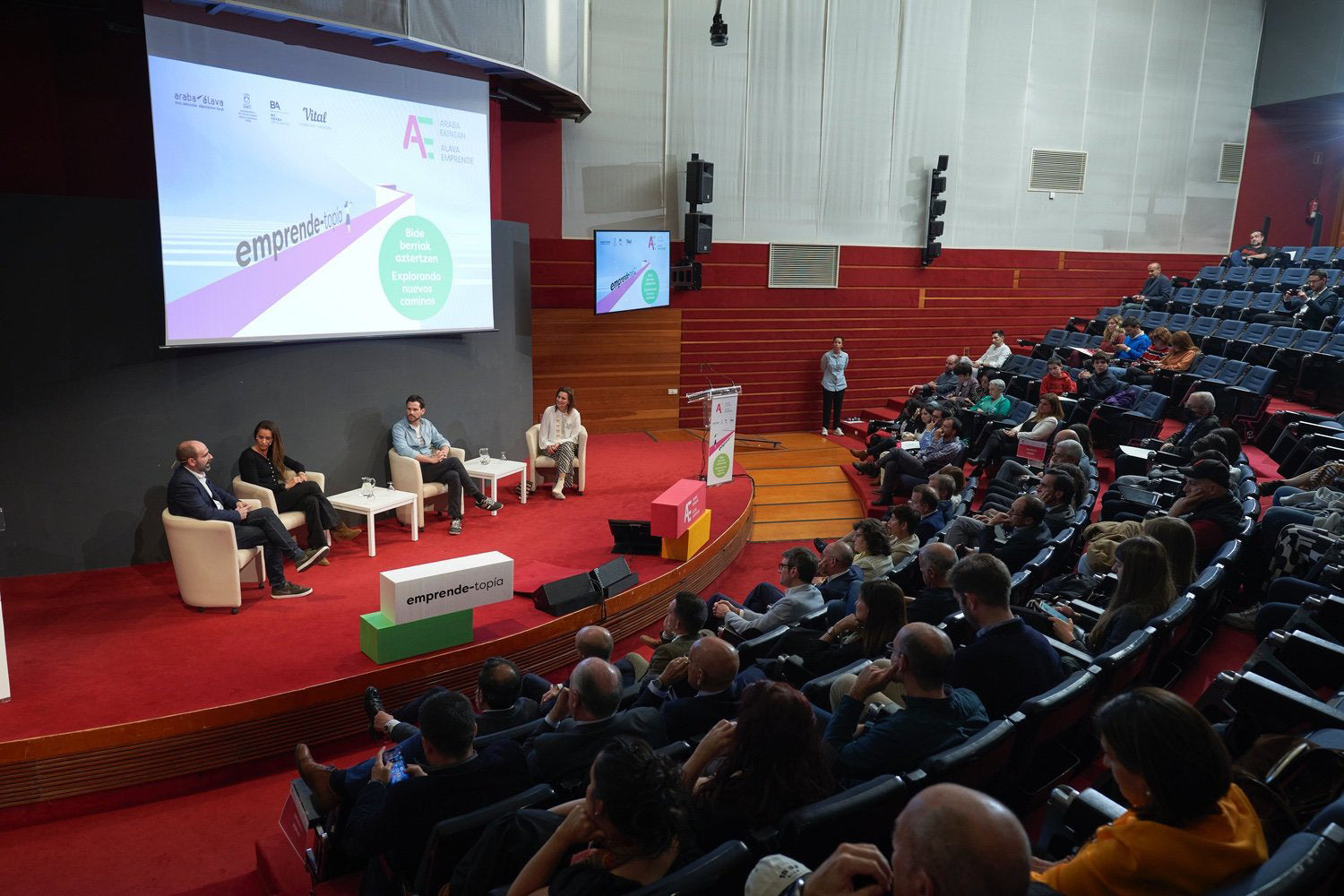 I consider myself to be a brave woman, inherited
quality from my mother, who was a true leader. I was able to accomplish my dream with a lot of effort, perseverance, and patience.
Since I was little in the school, I have loved not
only subjects such as biology and science but also to teach and to take care of people; tasks, which I do every day in María D'uol Company. I investigate
permanently to find the best formula, taking care of the people's skin to improve their quality of life.
Although I still get nervous before trainings or presentations, the feeling of self-demand and responsibility that I have, is something that I also love
"Miracles do happen and dreams come true"
In the galenic subject at the University, we used to make tablets, ointments, injectables and syrups using plants and other active ingredients, to
cure diseases. It was then, when I realized that I was going to do the best cosmetics ever to take care and heal people's skin.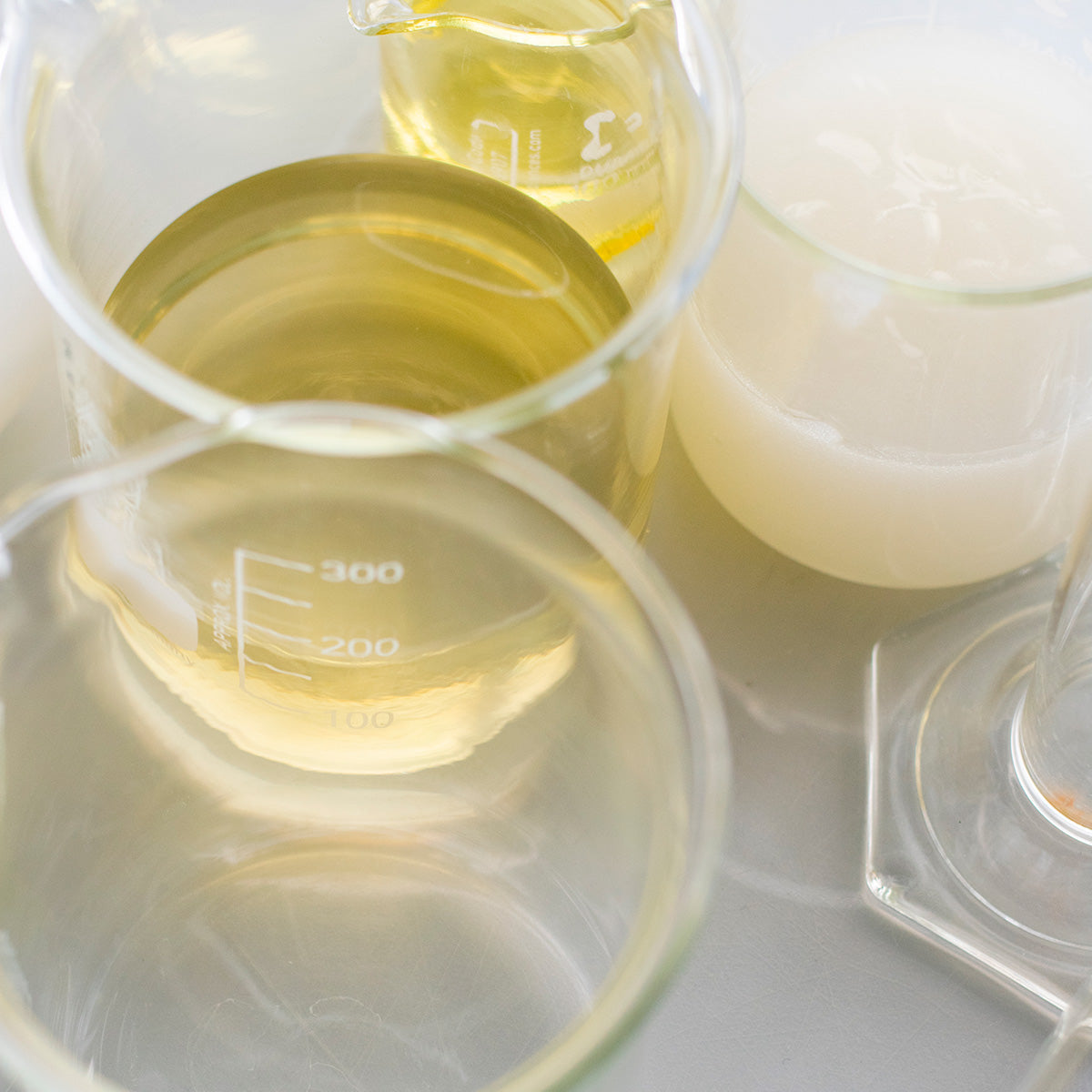 Scientific Rigor
I am based on science above any other thing, the scientific evidence and the clinical trials assure the best results. In our company, we select the best active ingredients and raw materials in high-concentrated doses; so that the results are outstanding.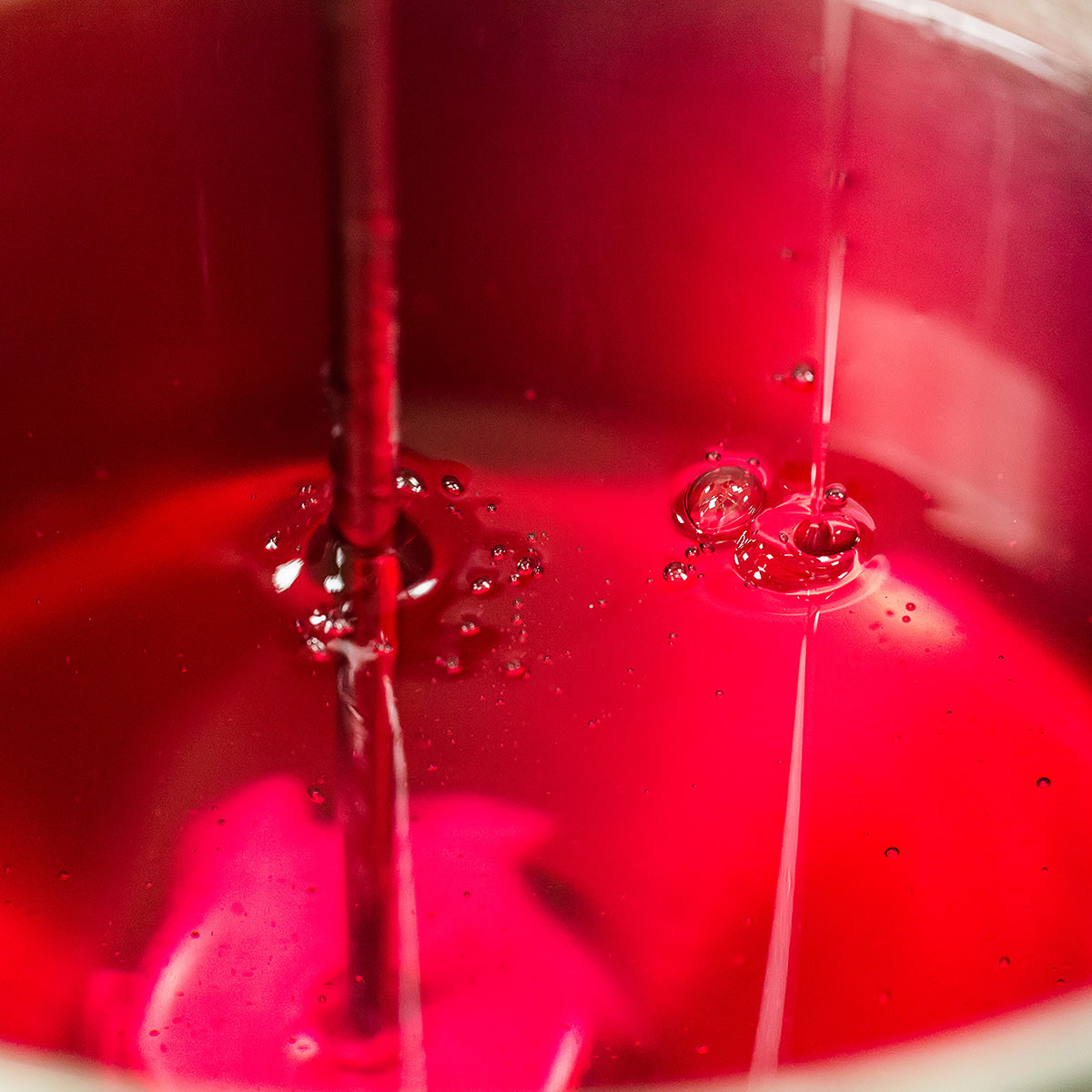 Permanent Innovation
As soon as I see a problem or an agent that can cause a harmful effect on skin, I automatically think on how I could take care of it, or how I could prevent it. It is then, when I start looking for active ingredients to take care of people's skin. My leitmotiv is to create and maintain beauty through health. María D'uol has been a pioneer in the development of many products, throughout its 30 years of career. We launched a BB cream in 2002; a beauty line called "vinum", made with resveratrol from wine, was launched in 2008; and our hyaluronic acid went to market, when people did not even know how to pronounce the word.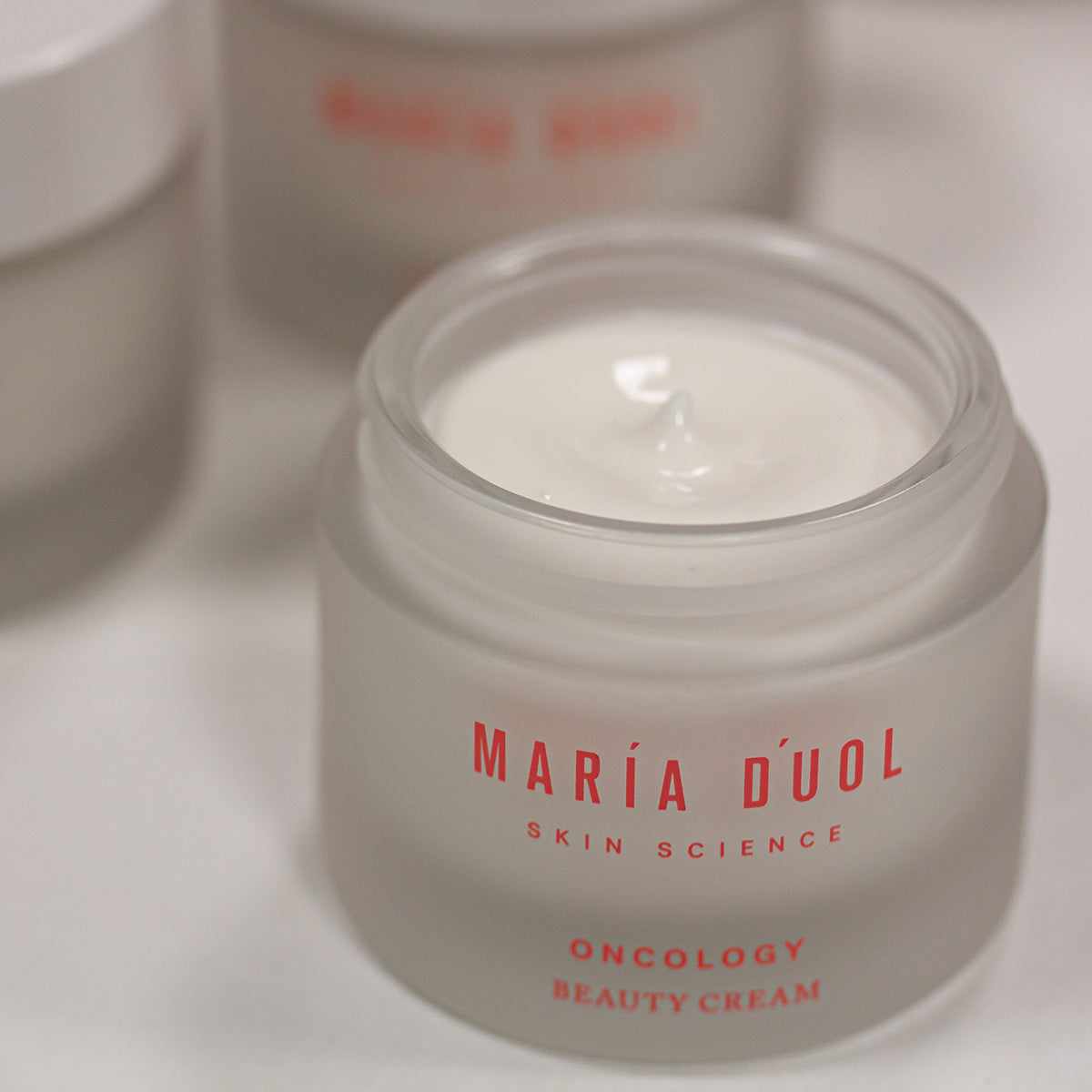 Commitment to people
I am so committed to people and so passionate
about new formulas, that we have been the first ones in creating the first dermocosmetic line to prevent and decrease the side effects on skin during cancer treatment.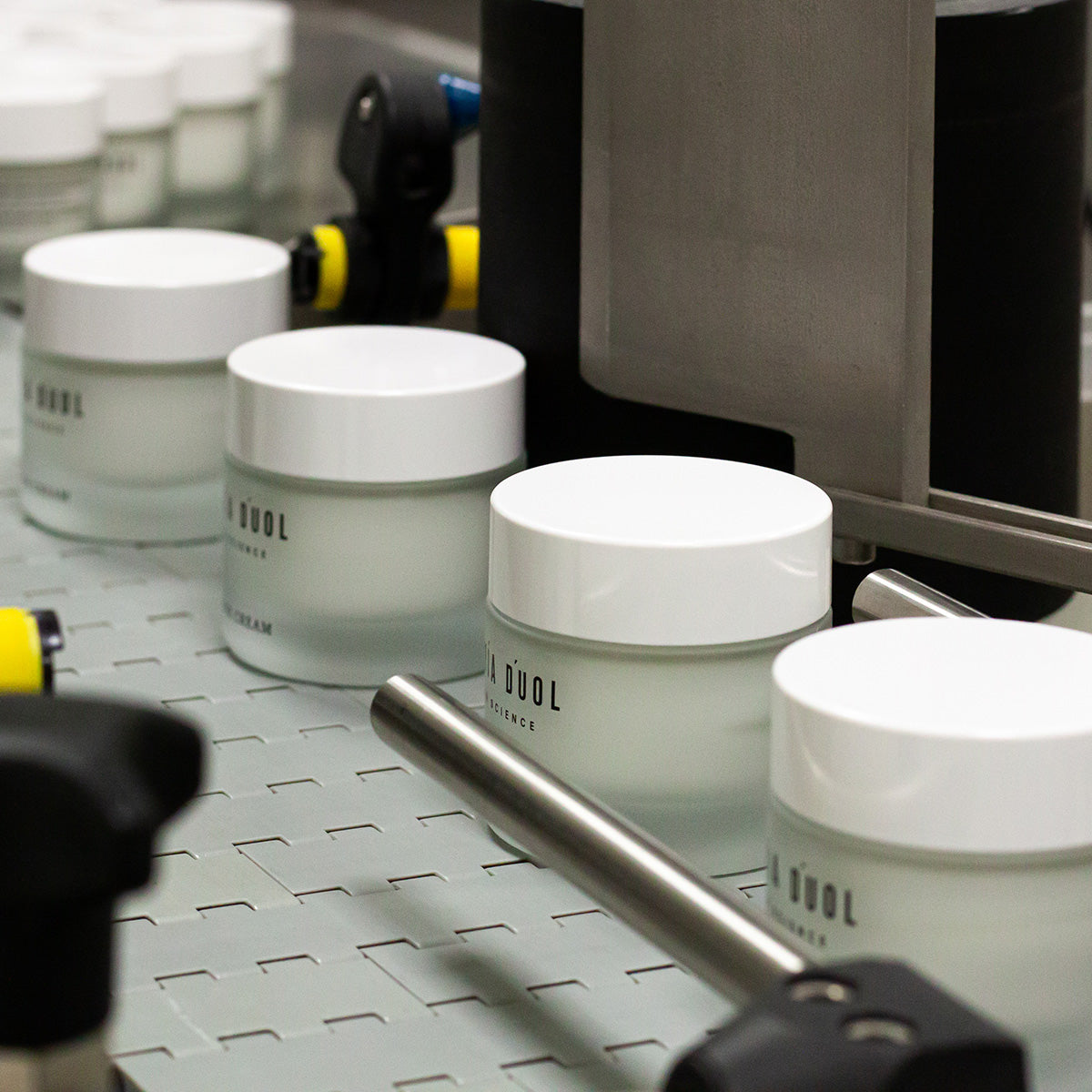 Commitment to the environment
I am very proud that we are Spain Brand. The whole process is carried out in the laboratory, from R&D (research and development), and manufacturing to delivering.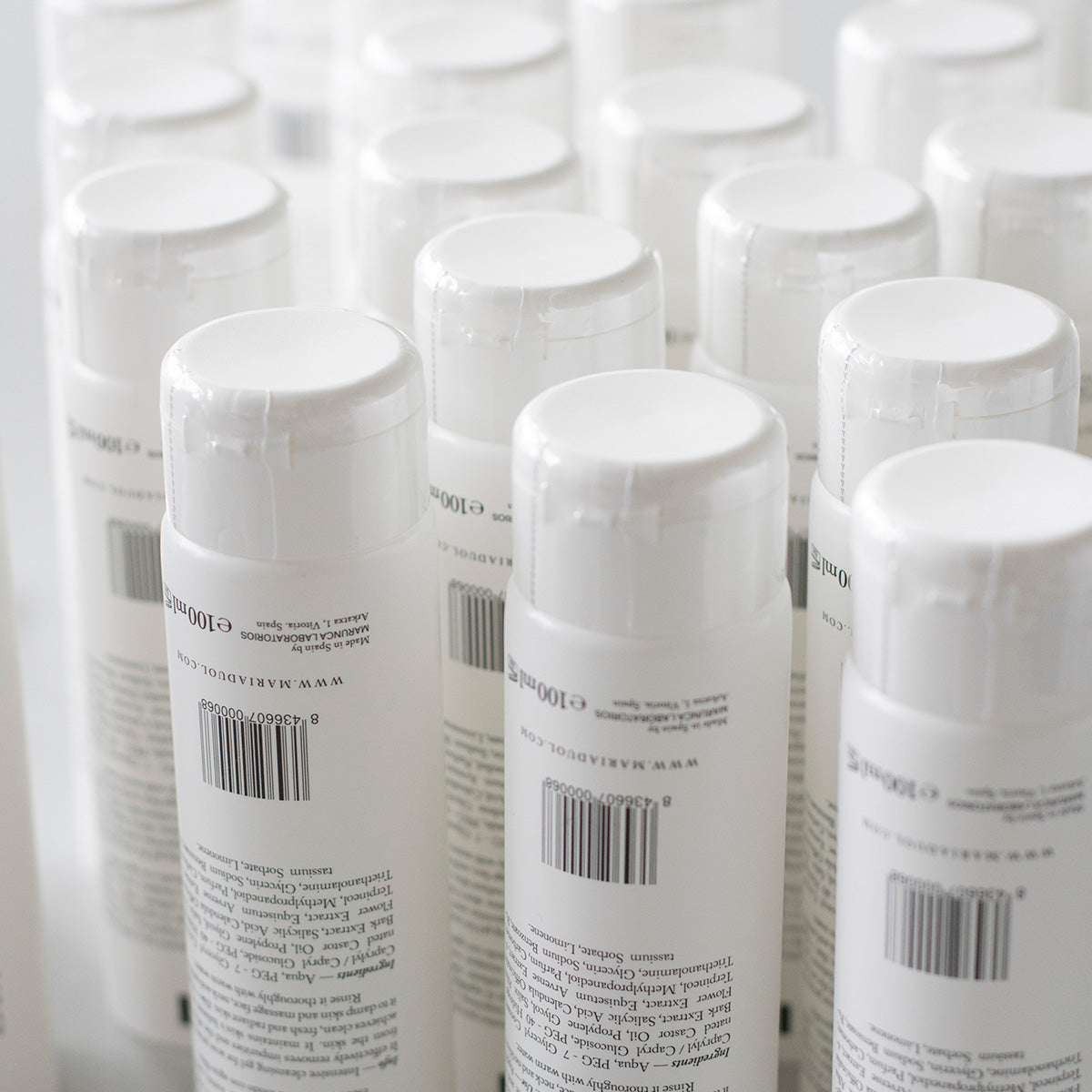 The sustainability
We are making a big effort to renew our packaging with recycled and recyclable materials, using little ink and few cardboard packaging.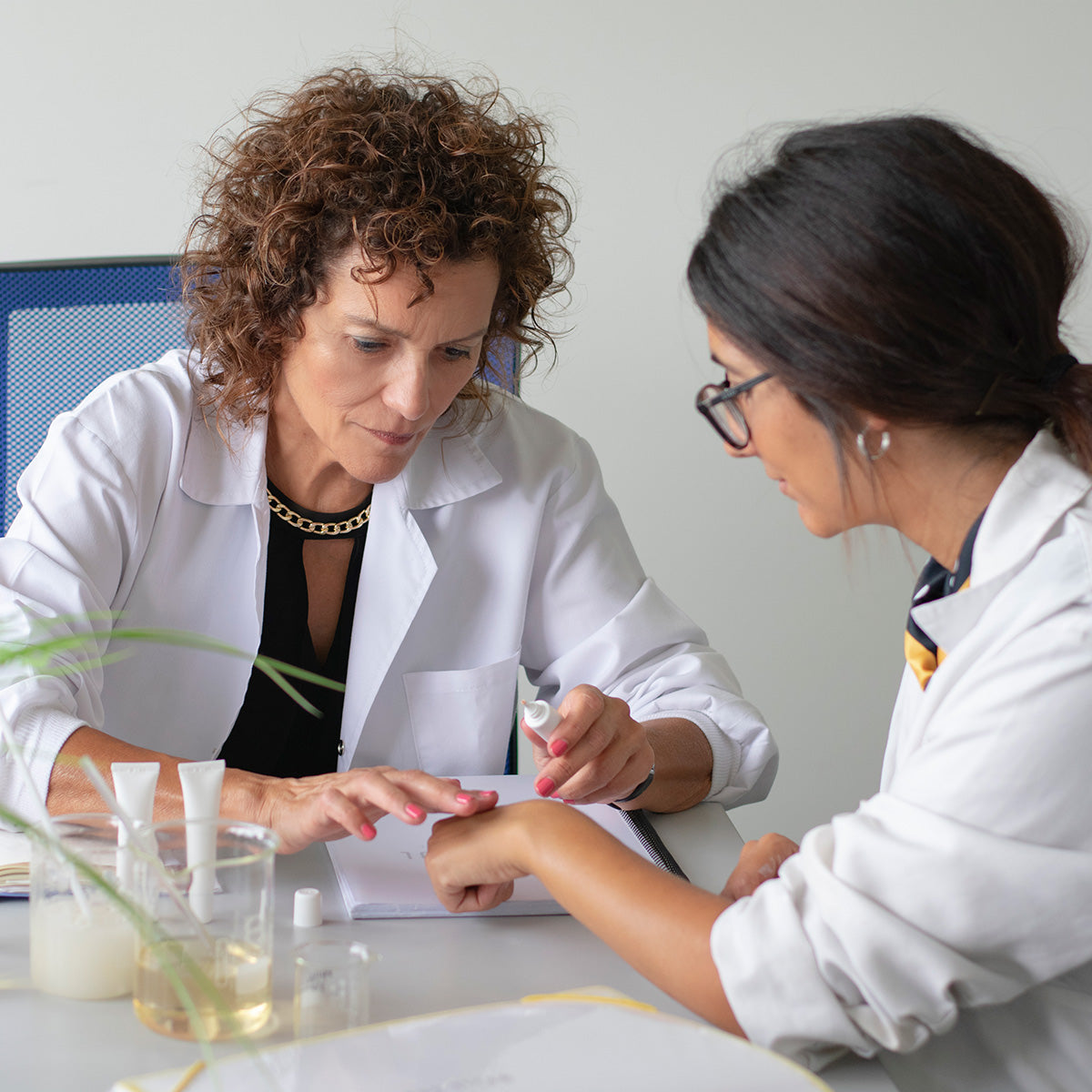 Personalized customer service
We care and we give affection in all the processes.
Each person is unique and deserves the best attention and advice.
"If I had to define María D'uol company in one word, it would be AUTHENTIC"
María D'uol is a happy, fresh, enthusiastic, and committed company to quality and to people. I try to promote healthy relationships between the staff
and positive work environment so that our employees think that it is an opportunity to come to work, not an obligation. I try to enhance the culture of commitment and the cooperation for the common good. All the people are valuable
and unique, regardless of the work they carry out.
I consider our suppliers, customers, and healthcare staff to be part of our team, and I like to see them succeed as well. 
If I had to define María D'uol Company in one word, it would be authentic, regardless of the temporary fashions, María D'uol keeps being faithful to its values.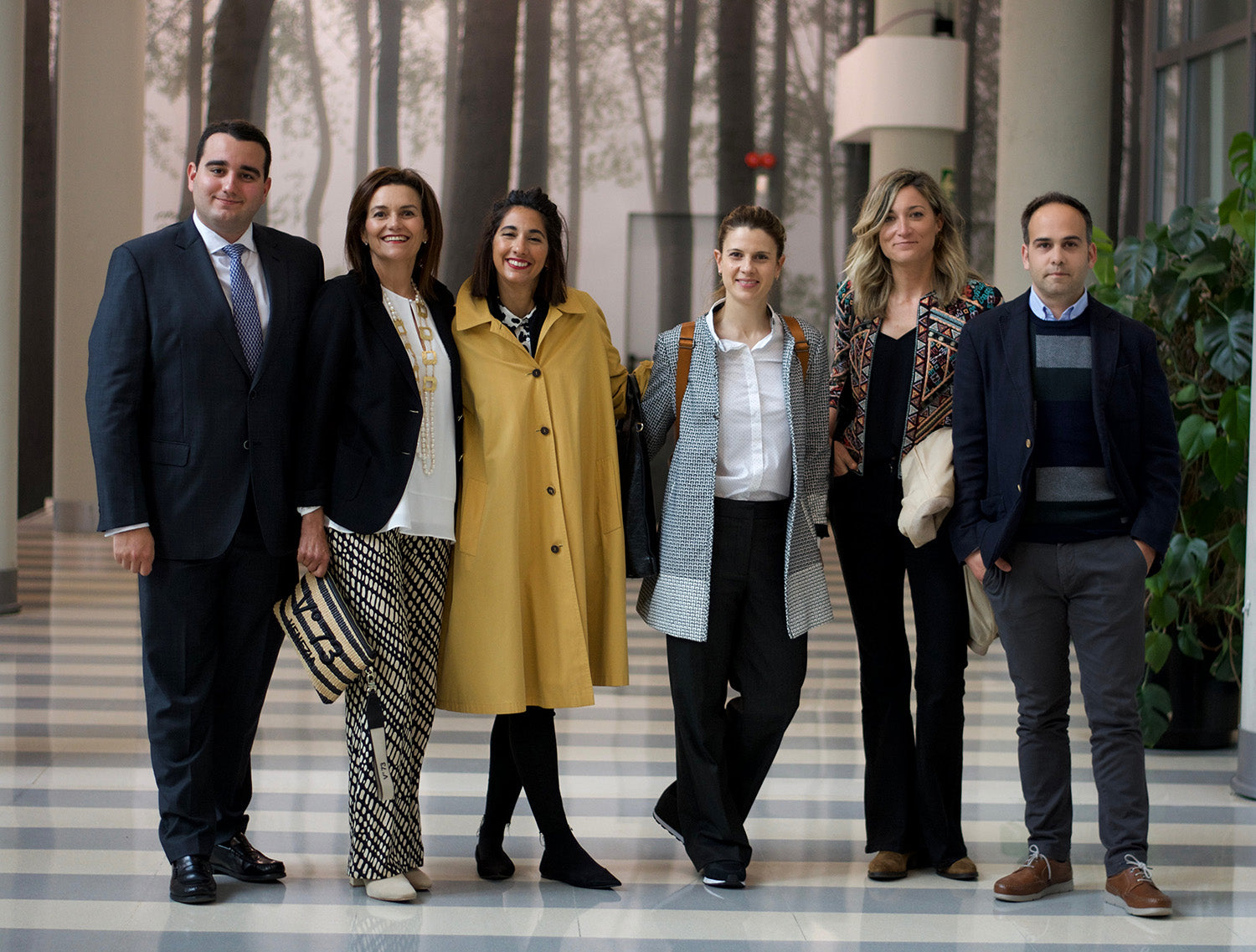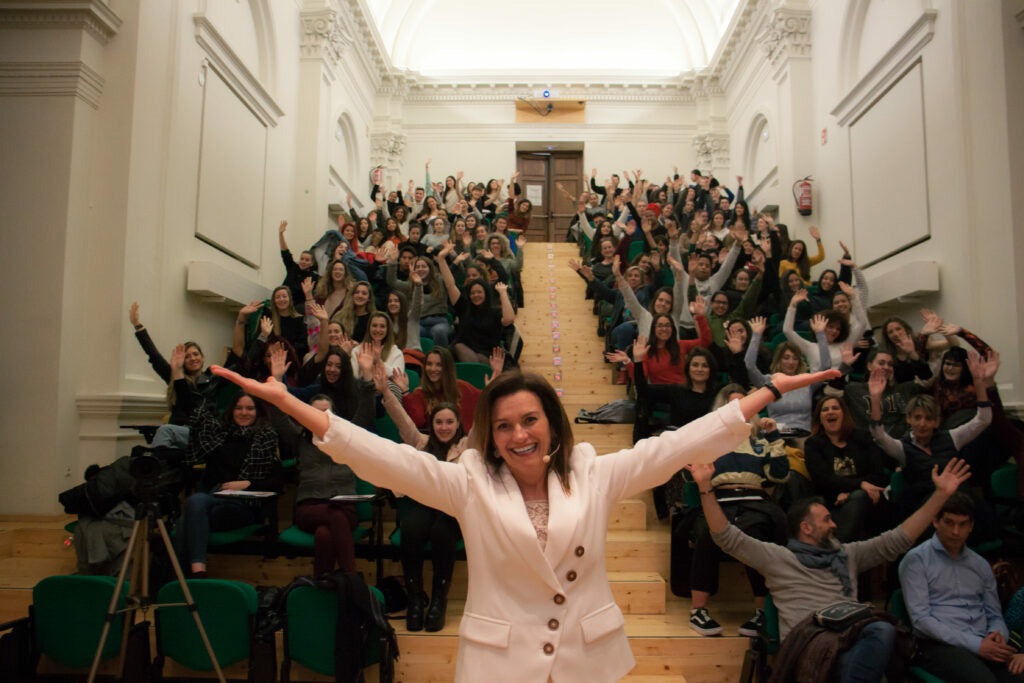 I love my work; I have been managing this company for 30 years and I am still as excited as the first day.
If there is something, that makes us different, is the affection that we spread all over the processes that take place in our day to day. The transparency is what makes people trust us.
"Carmen, my loving mom"
The Carmen Line is one of the lines in which we feel the greatest proud and satisfaction.
María D'uol has been the big project; nevertheless, Carmen goes much further, it is challenging and moving at the same time. To follow day to day the science advances in medical treatments, allows me to keep researching new skincare products, and
to accompany many people in illness, improving their quality of life.
It is wonderful to feel that you are helpful and that
you have a purpose in life. I feel very grateful since I can join both of my passions at the same time, to find new formulas and to take care of people.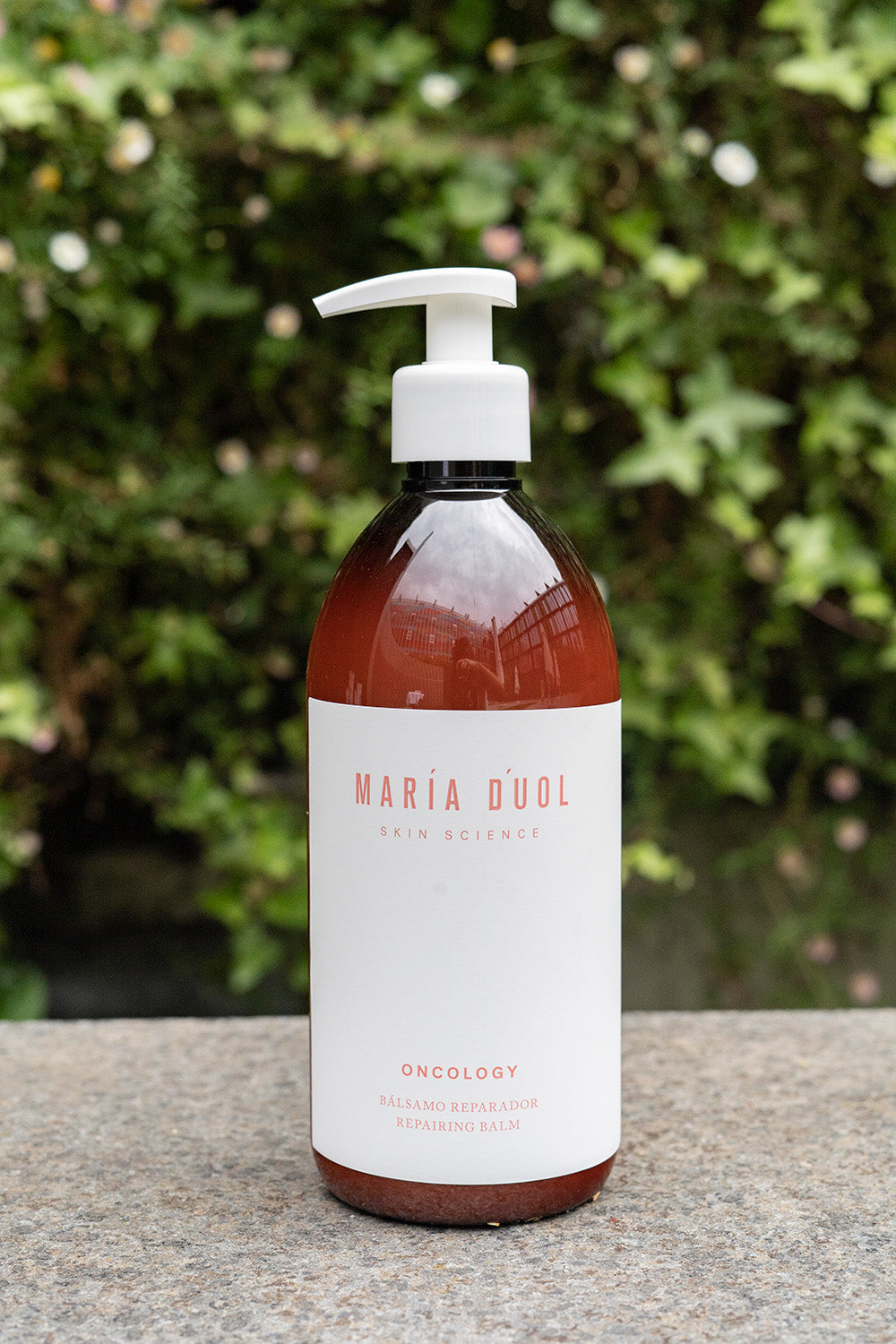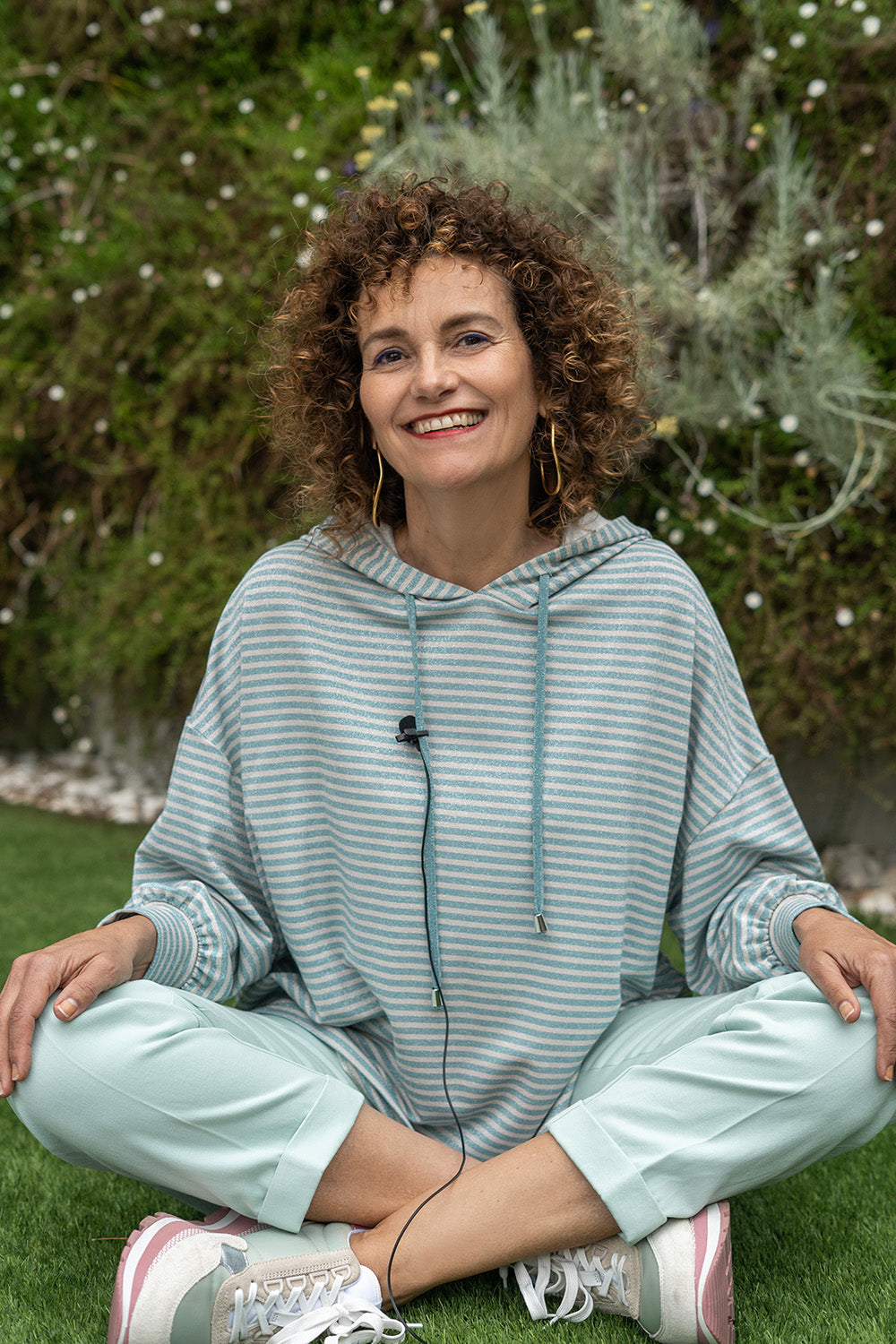 In the following years, I would like to stay on the front line of research and to keep moving the clinical trials and the Carmen line forward. Moreover, I would love to get the word out, and reach all the\npeople who are in cancer treatments, so that they know, that we can help them to relieve their skin problems. I know that our brand contributes to improve their quality of life, so the most people we reach the best.
María Unceta-Barrenechea Olazar was awarded "The Best Innovative Business Woman in 2023", in The Businesswomen Awards VI Edition in Basque Country.
Last 28th June, María Unceta-Barrenechea Olazar was awarded "The Best Innovative Business Woman in 2023", reward given by "Actualidad Económica and Telva" magazines. This is an acknowledgment of businesswomen work and management, at Guggenheim Museum, in Bilbao.