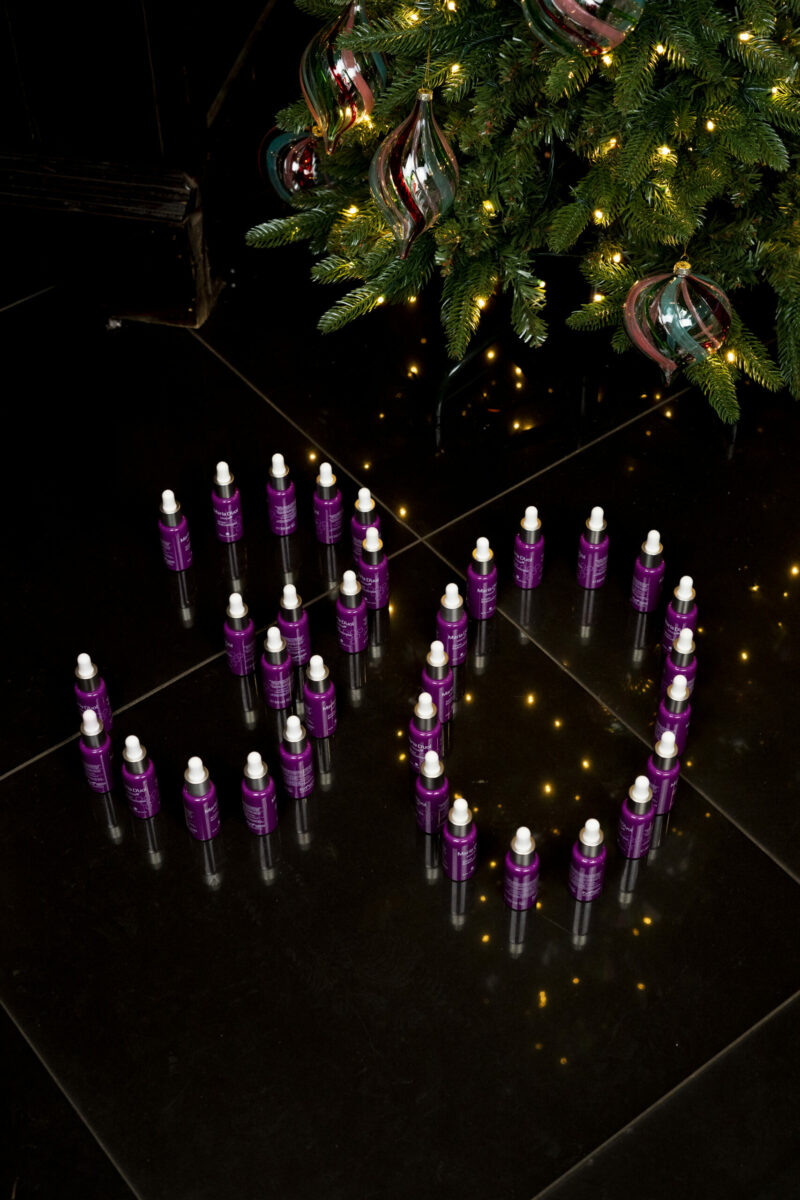 In 2022, María D'uol celebrates 30 years in business
TO BE BORN
María D'uol was born in 1992, 3 decades ago.
We are celebrating 30 yeas in business, moving forward with our values and using high concentration of active ingredients.
María Unceta -Barrenechea Olazar is pharmacist and passionate about science. She founded María D'uol 30 years ago.
María used to hear on the street that the cosmetic was not useful and decided that she would launch the best cosmetic line in her own city. At that time, to market a cosmetic brand in this country was not easy at all. The difficulties did not beat her; however, she decided to go ahead with tenacity and a great deal of patience.
It was the first cosmetic company in Vitoria (Álava).
There are a number of things that have happened and changed in these 30 years and we have been adapting to these changes progressively; for example, to move from SPF2 and SPF8 sunscreens to SPF 50+; to move from desk phones to mobile phones, the progress of internet and social networks, the legalization of healthcare products, to move from paper based processes to a digital workflow, and so on.
María D'uol is training permanently and growing on a personal and business level.
Which one is the formula to keep moving forward?
The key is to be open to change, to adapt your business, to improve and to innovate.
TO TAKE RISKS
In order to grow, it is necessary to have an open mind and to be brave. It is all right if something is not done yet. You can be the first one to do so, if you are convinced that it is good for you and your environment.
Therefore, we were pioneers and developed the first BB Cream, called Extrem Color, in 2002; the first concentrated serum of Hyaluronic Acid, called Hyaluronic Ceuticals; and the first Oncology Line to take care of people's skin during chemotherapy and during radiation therapy.
In this growing path, it is necessary to take some risks.
Each new launching is like making a bet. When you overcome obstacles and learn from mistakes, you will be moving forward; and even thought, sometimes, you will like to give up, everything will be worthwhile at the end.
TO GROW
The formula to grow and to be successfull is to be authentic.
In María D'uol, we feel proud to be loyal to our values.
Commited to the environment
If you believe in what you are doing, if you are rigourous and profesional and you work with high quality standards; we are sure, that even though, the success takes years to come, it will definetely come and it will be well settled.
People have been neccesary in this process. Great professionals and people who work in María D'uol help the company to be impeccable, the wonderful clients and all of our suppliers that keep trusting us make us keep growing and give us all the energy to go ahead.
And which are the ingredients to be successful?
TO AROUSE EMOTIONS

"Today, I will help to improve someone's life".
This is the goal of María D'uol Team.
When someone uses Maria D'uol cosmetics, he or she applies a product formulated with love and intention to make people feel better in their own skin, it is not just a simple cream. You will apply the best ingredients and the love we put into every detail.
We always keep intact our desire to be impeccable and pamper everything we do. Although there are moments of crisis, risk and pain, we are convinced that this too shall pass.
And with so much immediacy, so many external stimuli, how do you maintain harmony?
TO EXPLORE
We love to put a magnifying glass of unbeatable resolution to look for those ingredients that are the most effective and more sustainable and make you feel a great confort.
Our allies are those wonderful partners who have accompanied us during these 30 years with great professionalism and confidentiality. We thank you sincerely.
In María D'uol we choose to maintain balance and harmony to face so many external stimuli and so much immediacy.
We want to remain faithful to our values, scientific rigor and care for people.
Today, we have done a good job ... and tomorrow , what can we do to improve even more?
TO SHARE
Learning to live a happy life is our most profitable investment; and for this reason, we think that it is so important that you love what you do and share it with the rest of people.
In María D'uol, we like what we do. For us, to take care of people is to give them courage, to be there for them and to thank them.
We like to share our failures, challenges and successes. When we are invited to participate as guests speakers, we like to say that success is in our hands; and for this, it is important to trust in getting it, working very hard and using all your talent and skills to achieve it.
You must be surprised to discover your creativity.
Maria D'uol team loves to get out of the isolation to which the technologized society pushes us and share the greatness of each people, by personalized calls, speaches, and several visits. Remind ourselves that each person who is part of our team; such as, customers, suppliers, and healthcare staff; all of them are unique.
TO BE GRATEFUL
When you make a product or give a service, and you better another person's life and you do it with rigour, and gratitude, you are helping to improve the humanity.
Isn't it beautiful?
You are not just working, you are helping people to live more comfortable on their skin which means more quality of life.
This is the nice part about being a businesswoman.
In this last post of the 30th Anniversary, we want to thank all the people who come along with us on this journey. It hasn't been easy to assume our own freedom; however, in order to get over these challenges, it has made us meet lovely people, like you, that we wouldn't have met other way.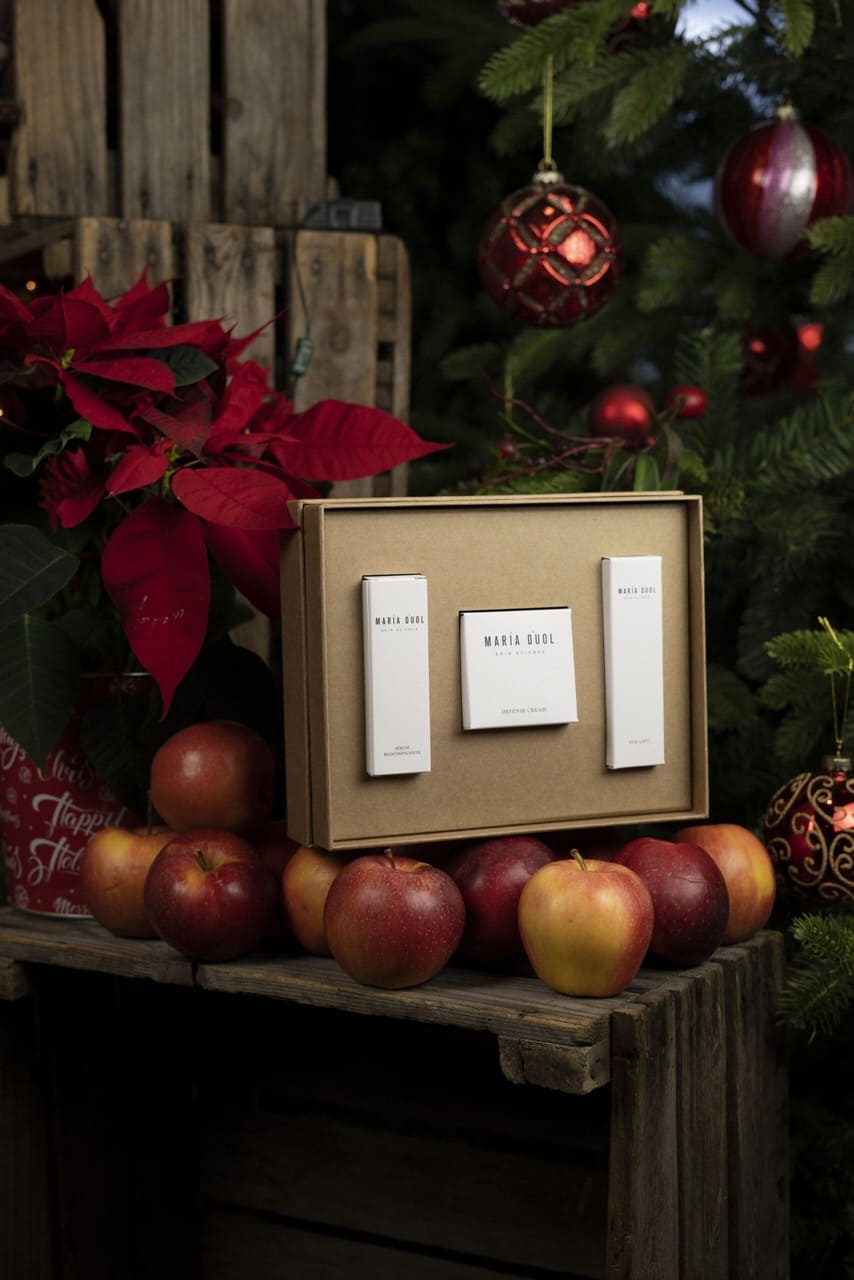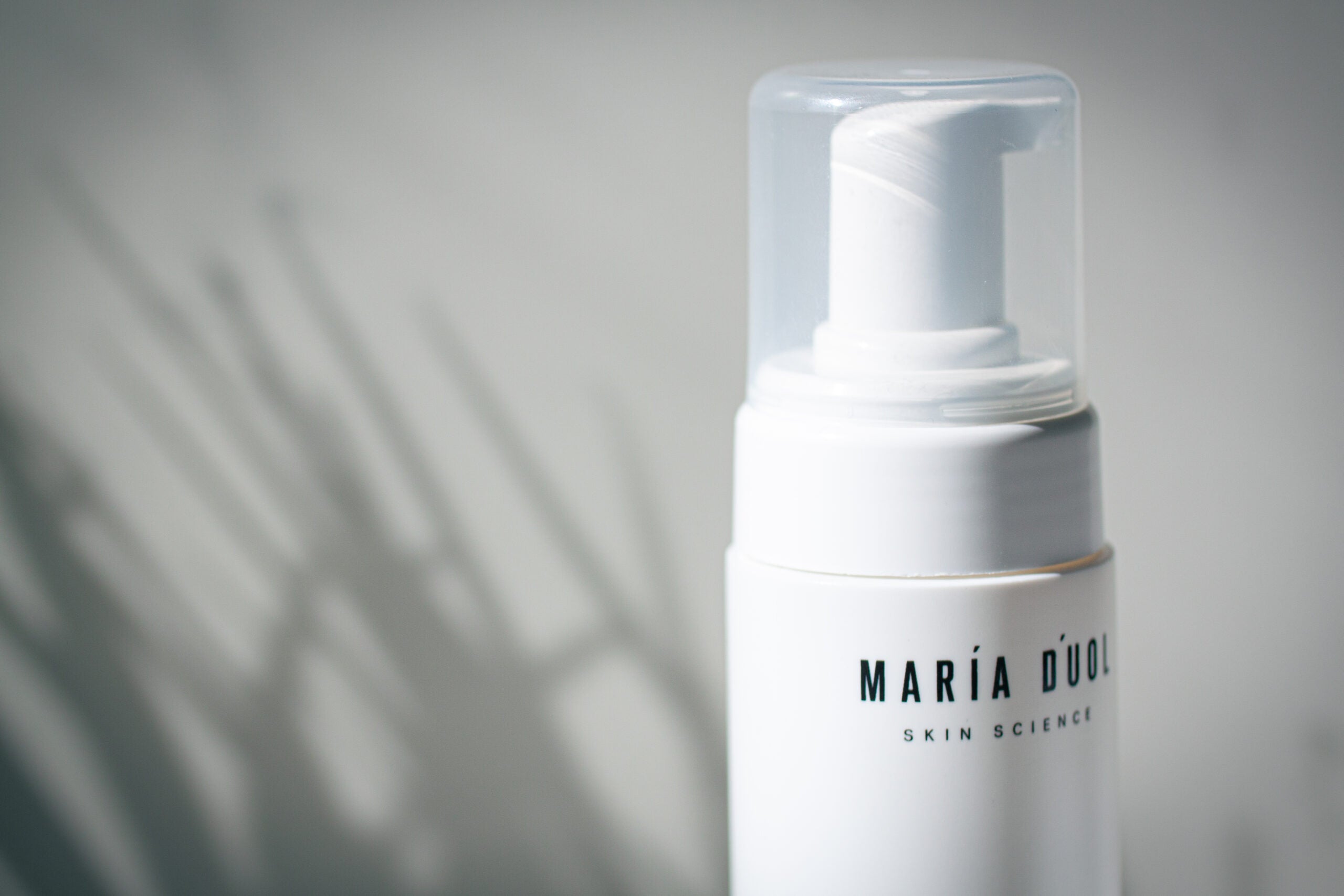 Productos
Double cleansing yes or not? Lately, there has been much talk about it. María tells you in the following video. https://www.youtube.com/watch?v=OIU2ThjvKRA Doub...
Read more