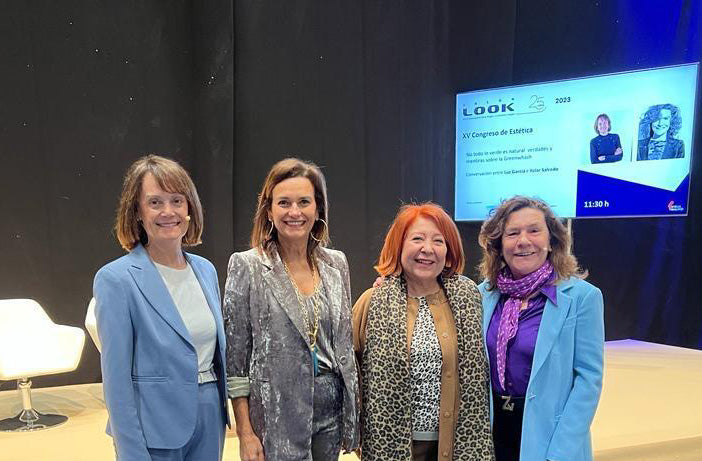 María Unceta - Barrenechea Olazar was invited speaker in Salon Look as Oncological Cosmetic Expert
Last weekend, María Unceta - Barrenechea Olazar participated as invited speaker in the major professional event for the image and integral aesthetics sector in Spain, organised by IFEMA Madrid.
As an expert in skincare and oncological cosmetics, she talked about the importance of skincare, overall for people who are in cancer treatment, emphasizing that people's quality of life is directly related to their skin.
For many years, the purpose of María has been to make people's life kinder, to support patients in their treatments and to take care of them.
It has been a pleasure for María, to see the interest of great beauty professionals who keep learning the discipline of oncological aesthetic, and she was pleased to meet some major figures in the world of aesthetic; such as, Consuelo Silveira Pardo, Estrella Pujol, Alejandra Puig, Maria Luz Garcia Toro and Itziar Salcedo Izaguirre.