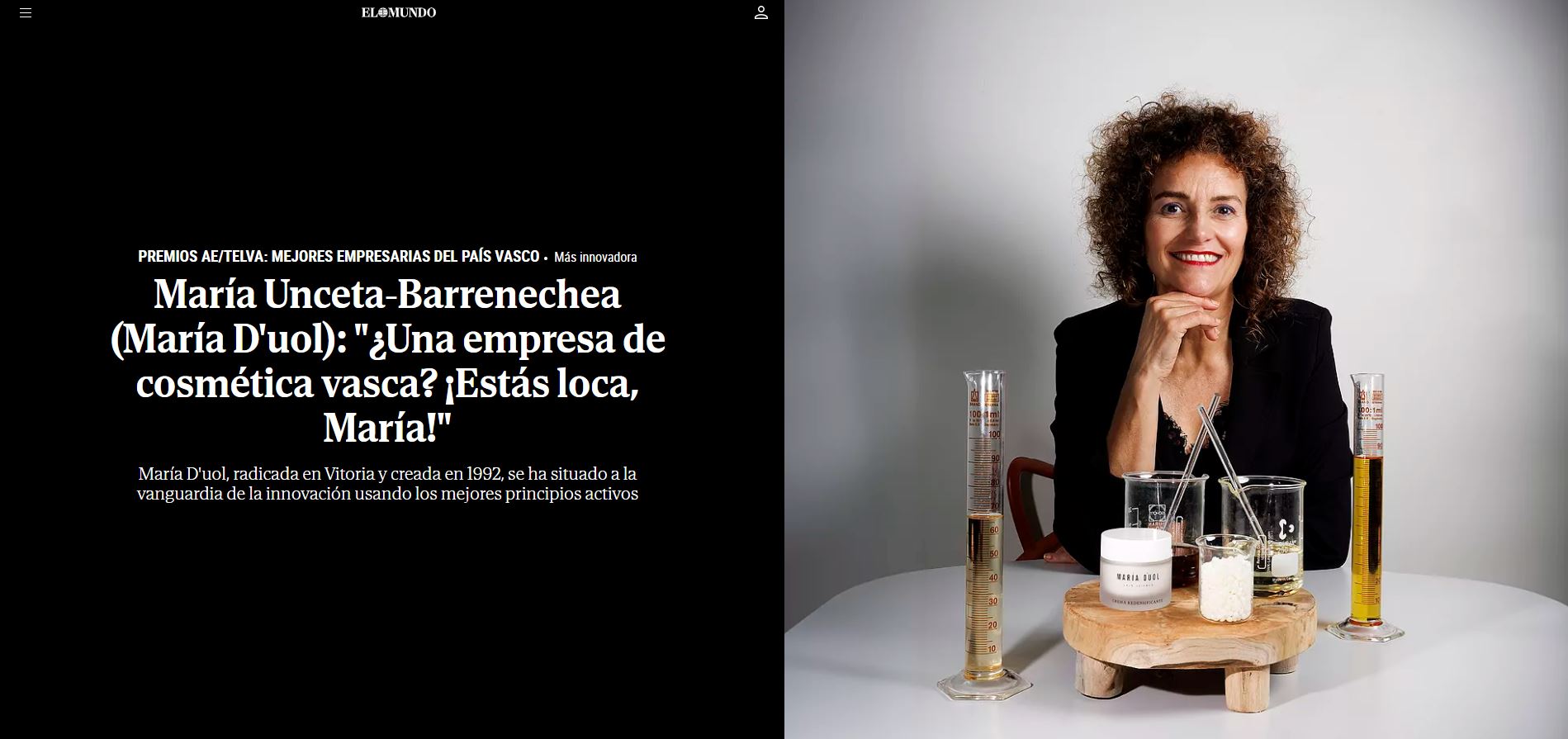 Interview to María Unceta - Barrenechea Olazar in "Actualidad Económica Magazine"
For the celebration of the "VI Edition Businesswomans Awards 2023" by Actualidad Económica and TELVA magazines, last Sunday 25 June, the Interview to María Unceta-Barrenechea Olazar, awarded the Best Innovative Businesswoman, was published by "Actualidad Económica" magazine.
Interviewed by Josean Izarra, Manager in "El Mundo Basque Country", María shares María D'uol philosopy, tells us how were her beginnings in the Business World and the challenges that she had to overcome to develop her business.
Furthermore, she tells her experience about the role of a woman in 1992, in the Pharmaceutical Industry and specifically in Cosmetic Industry, her fundamental pillars, the role played by the public administration and her relation between each other.
Moreover, she offers her opinion on the needs of SMEs to remain as fundamental base of the economy in the country.
On the other, she tells us the "raison d'être" of María D'uol, the importance of the skincare and why she decided, in 2015, to develop the most special line, "María D'uol Oncology".
A very personal interview, where we can see that María Unceta-Barrenechea Olazar, after 30 years, continues to be at the forefront of innovation, and deserves this award.