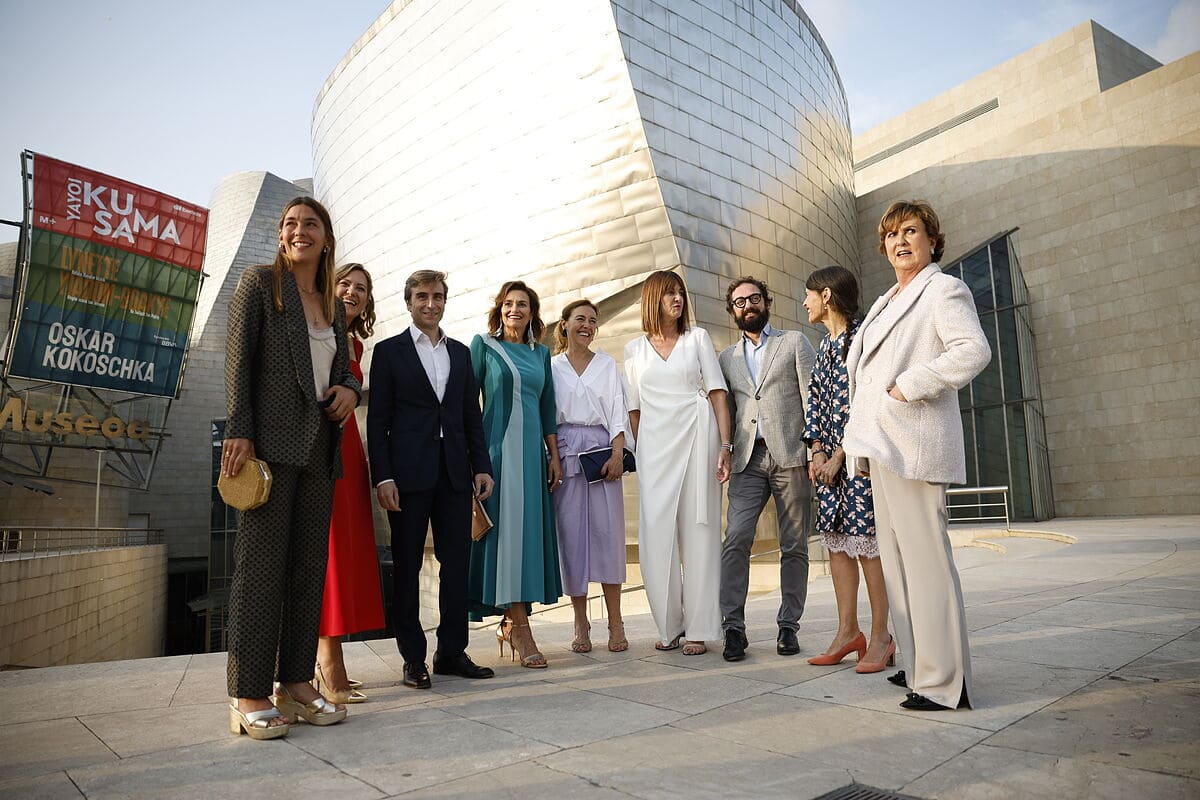 The Best Innovative Businesswoman 2023 Award
Last 28th June, María Unceta-Barrenechea Olazar was awarded "The Best Innovative Businesswoman in 2023", reward given by "Actualidad Económica and Telva" magazines. This is an acknowledgment of businesswomen work and management, at Guggenheim Museum, in Bilbao.
"Actualidad Económica and Telva Magazines", last 28th June gave "The Best Innovative Business Woman Awards in Basque Country", awards that recognize the best managers and professionals in the region.
The awards, which were sponsored by CaixaBank, recognized María Luisa Guibert, CEO of Algeposa, with the Award for Best Business Track Record; María Unceta-Barrenechea Olázar, founder of María D'Uol, as Best Innovative Businesswoman; Lorea Aristizabal, Director of Development of CIE Automotive, as Best Director, and Garazi Sánchez, surfer and co-director of Shame, with the trophy to Solidarity and Philanthropy.
We want to share with you some images of this beautiful day.
The jury was formed by Mr. Antonio Garamendi, president of the CEOE; Ms. Aurora Catà, president of Barcelona Global; Ms. María Benjumea, president of Spain Startup; Mr. Luis Carvajal, partner of Egon Zehnder and Ms. Amparo Moraleda, board member of CaixaBank, Airbus, Vodafone and Solvay. All of them considered her worthy of this award.
In the following link, you can find more details of such an special evening.
María Unceta-Barrenechea Olazar
María Unceta-Barrenechea Olazar (Bilbao, 1964) founded María D'uol Lab in 1992.
María D'uol is a high cosmetic brand with more than 100 references in the market. With a large career of more than 31 years, Maria continues with the same determination, passion, scientific rigor and commitment and with the firm purpose of having the best formula to take care of people's skin.
Founder of the first cosmetic laboratory in Alava and pioneer in launching María D'uol Oncology line in 2015, after 5 years of deep research. It is the first dermo-cosmetic line thought and formulated to prevent, relieve and repair the skin's side effects during cancer treatment.
Alchemist, brave businesswoman and generous sharing the knowledge acquired throughout her career.