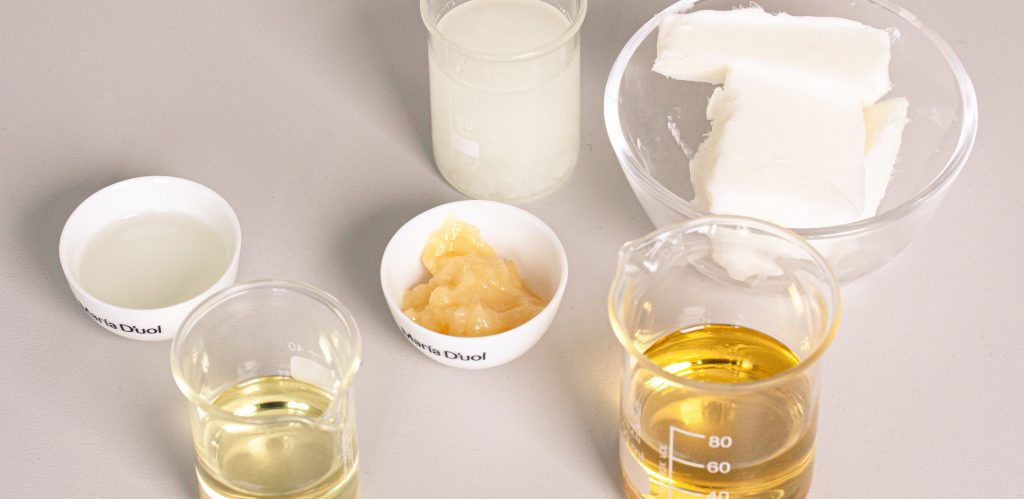 Vitamin F, YES!
Vitamin F, did you hear about it?
In the following video María tells us what it is useful for and why you should include it in your skincare routine.
Its fantastic qualities, here:
Vitamin F is the mix of two fatty acids:
1. Linolenic acid, omega-3.
2. Linoleic acid, omega-6.
These fatty acids are some of the components of our skin barrier, which is responsible for protecting it from external agents and keeping it in good health. Likewise, these fatty acids are also responsible for reducing the cellular inflammation that subsequently leads to skin aging.
At María D'uol, we like very much Vitamin F, since in addition to the properties mentioned above, it nourishes and moisturizes deeply, restoring our skin's barrier.
It is a perfect active ingredient to use in winter and especially recommended for sensitive skin.
You can find this active ingredient in some of our products, such as:
Rejuvenating Oil: A velvety, silky and healing facial oil for your skin. A formula, 100% natural with vitamins and Bakuchiol, the natural alternative option, not irritating and not photosensitive, to retinol. It reduces dark spots, smoothes wrinkles and firms the skin.
Defense Cream: A cream that is suitable for the treatment of very dry, sensitive and stressed skin.

This lotion has natural active ingredients and plenty of vitamins, it reduces wrinkles, nourishes, protects, and soothes the skin.
Beauty Cream:

This face cream is specifically formulated to reduce the skin redness, to calm and to reduce the itching.

Recommended for skin damaged by chemotherapy and also

for atopic skin, sensitive and skin with rosacea.
The active ingredients are the key for our success.