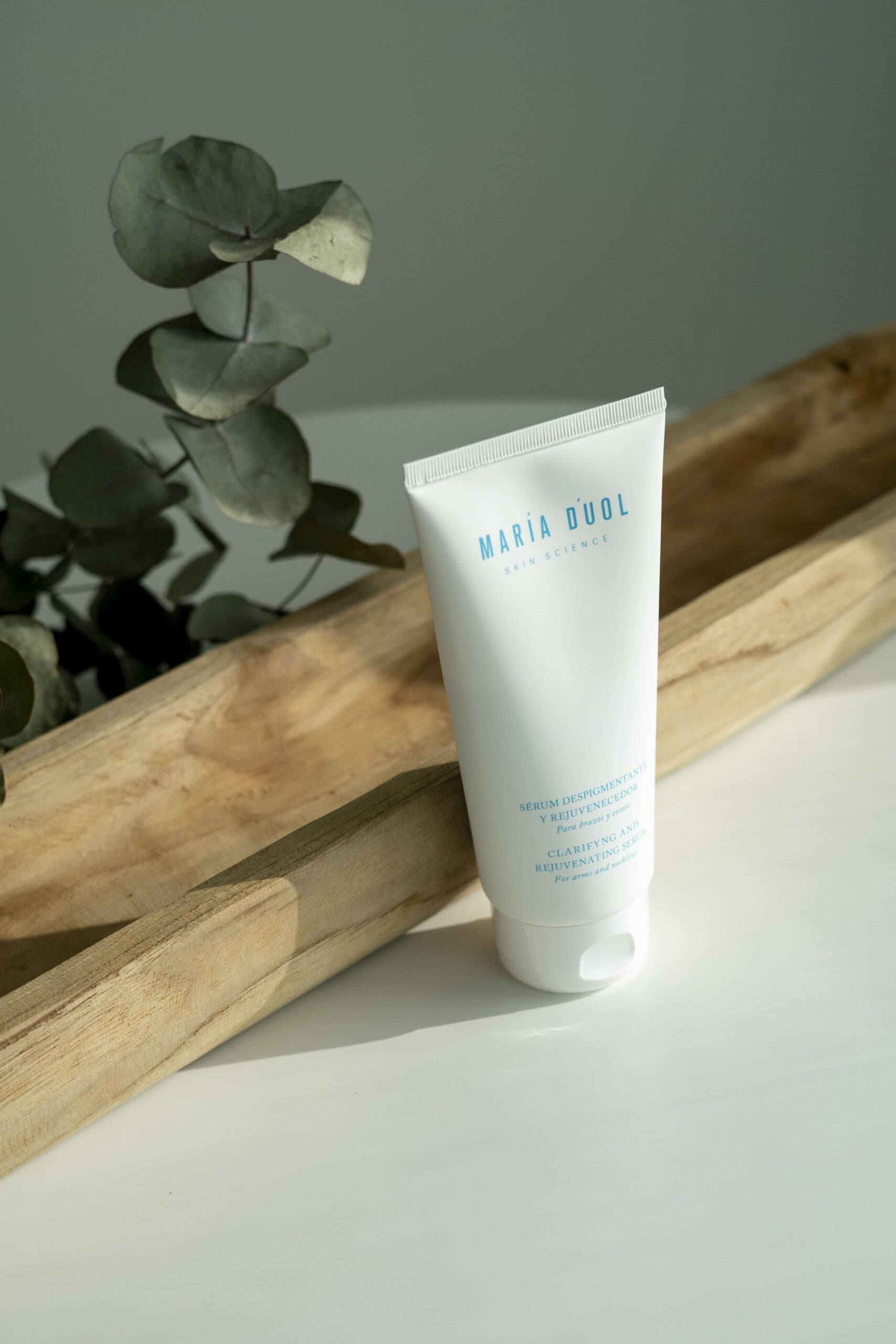 María D'uol Wellaging Integral Body
María D'uol Wellaging Integral Body is already in "Nueva Estética" magazine, in the March Edition. You can read the complete post here.
Moreover, we are celebrating the first anniversary of Wellaging Integral Body line.
The R & D was the most exiting stage in this process, to get these wonderful products to take care of your skin, your health and your beauty.
The focal point was that each person is unique and so is her/his body. We have to take into account many factors, which are decisive when we want to design a personalized body treatment; such as age, work habits, hormonal changes and so on. In addition, over the years, the skin itself experiences several changes, and we need to adapt to their individual needs.
As you are unique and your body also, Wellaging Integral Body by Maria D'uol, is formulated to achieve an effective and respectful result with each type of body. A line of 9 products to take care of your skin in the different stages of your life: adolescence, youth, pregnancy and maturity.
Clarifying and rejuvenating serum for arms and neckline
This serum is a cocktail of vitamins and extracts of plants, which enhances radiance and vitality to arms and neckline. It is a firming lotion, and it helps to even the skin tone and to reduce the age spots and to slow down the appearance of them, thanks to its content in daisy extract.
It is a fat burner, and it reduces the appearance of cellulite. Thanks to its composition, mix the three properties of a great body care: Anticellulite, firming and microcirculation activator lotion. It burns the localized body fat, firming and thinning the silhouette. The physical exercise intensifies its action.
Anti-Cellulite Draining Body Cream
It is a light-textured anticellulite and draining body cream that fights cellulite and sculpts body. It improves circulation in legs and firms the body, it improves varicose veins and reduces fluid retention thanks to 100% natural extracts.
Intensive firming lotion for daily body treatment. Formulated for increasing firmness and skin elasticity. It provides a firm, smooth and silky look.
Soft emulsion that helps to prevent and reduce the stretch marks during and after the pregnancy. Rich in natural ingredients that have many regenerating qualities, such as, centella asiatica, rosehip oil, collagen, and grape seed oil. It stimulates cell regeneration and improves skin elasticity and firmness. Suitable for stretch marks of pregnancy or strech marks due to changes in weight.
100% natural. Anti-cellulite oil, perfect for rebel areas. It refines and reshapes the body. It reduces the centimeters. Its main active ingredient is plancton marine.
This thermo-active and anti-cellulite cream is recommended for fighting the cellulite. Its rich capsaicin content reduces accumulated fat. It is suitable for sculpting, fat burners and firming treatments.
It is a draining lotion. Rich in 100% natural ingredients, it has reducing and anti-cellulite action. It decreases the edema and improves blood circulation.
Get an amazing silky-smooth skin! Body scrub 100% biodegradable. It removes dead skin cells and boosts the blood flow, taking special care of your skin.
You can adapt the treatment to your objectives and get the result you wish:
Burn localized fat
Sculpt the silhouette

Reduce the cellulite

Drain and improve the blood circulation

Prevent and smooth the strech marks
Firm the skin
An excellent body line with high concentration of natural active ingredients that works effectively.