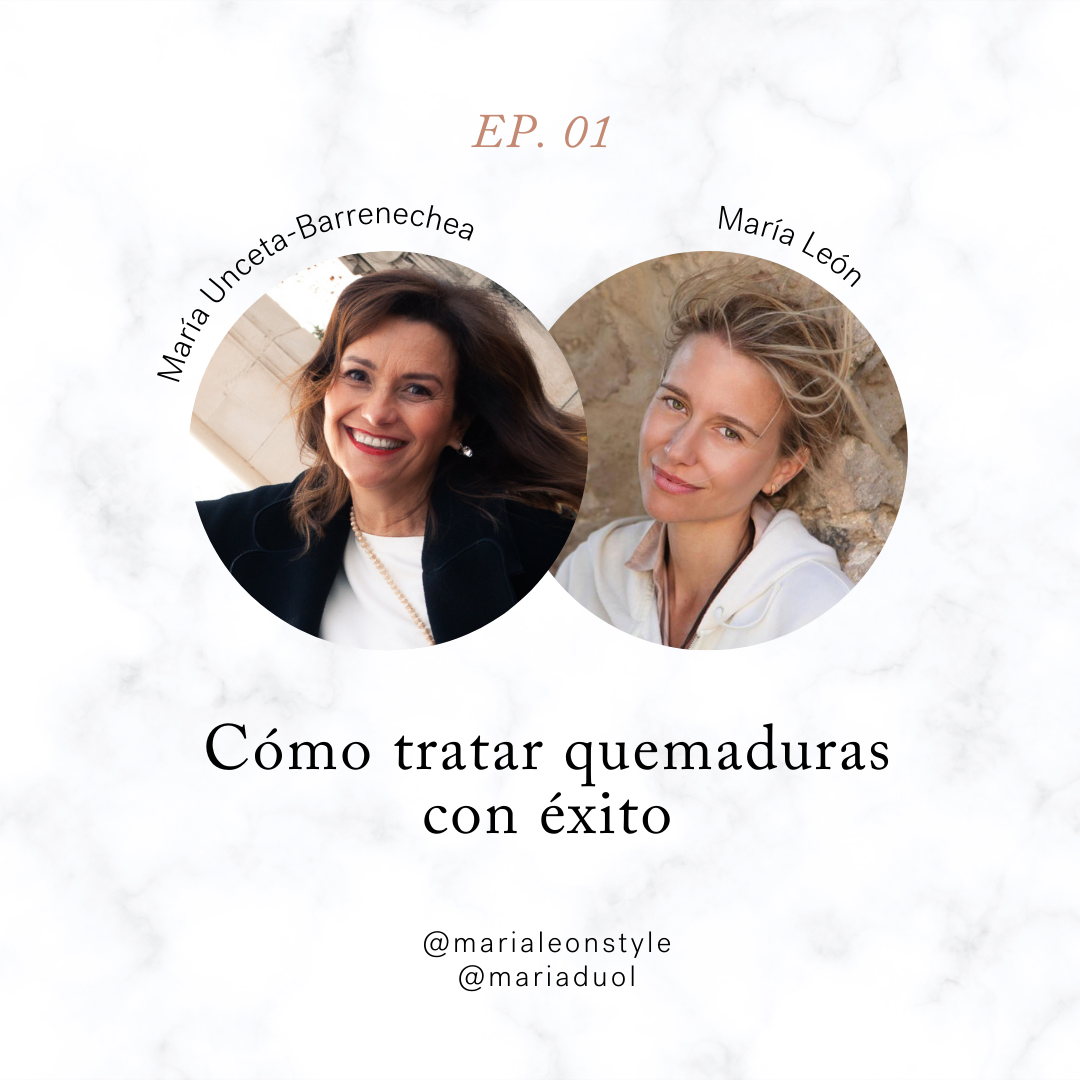 María de León and María Unceta-Barrenechea Olazar on Instagram live session.
Last Monday, 6th February, María de León and María Unceta - Barrenechea had a fantastic live collaboration on Instagram.
The subject?
How to treat burns effectively!
María de León, tells us how she suffered a second degree burn as a result of a hot water bag break and how a friend of each other put in contact between them.
Then, the manager and founder of María D'uol, María Unceta-Barrenechea, got down to work to take care of her burn. She made her an skincare personalized treatment.
The follow-up has been essential in this process, our company's personal seal.
A successful instagram live where they explain us the whole process of taking care the skin damaged.
Among the products recommended for burns are the following ones:
1. Radio Skin Lotion: This product decreases the radiodermatitis restoring the skin microbiome. It is 100% natural product, it increases the skin defenses, decreases the inflammation and the itching. It is recommended by healthcare staff to prevent and minimize the side effects of radiation therapy in the skin. Moreover, it is highly recommended also for burns and sores.
2. Carmen Repairing Balm: This balm has a great soothing, nourishing, and restoring effect. It decreases the redness and relieves the itching. It is highly recommended by the healthcare staff and by many people who use it daily to nourish, restore and moisturize their skin.
3. Rosehip Oil: 100% natural rosehip oil, first cold pressed. It is a powerful skin regenerator, suitable for dehydrated skins, stretch marks, scars, burns, nail fragility, laser, and dermatitis. Designed for any kind of skin that needs to be regenerated or healed, for people who has psoriasis, atopic dermatitis or eczemas.
We recommend you to fully watch here.